Get over 68 minutes of "over my shoulder" videos that take you through Wordpress from start to finish....
"Setup

WordPress

Like a PRO. Easy to Follow Along Video Tutorials!!
...Be The Wordpress Expert You Know You Are!"
If you've ever had to teach yourself how to install Wordpress, you'll know it's nowhere near as easy as the "one click" installs make out. Let alone showing customers or friends how to set up Wordpress.!
Whether it's explaining the difference between a post and a page... Or that the Publish button mysteriously disappears and is called Update instead as soon as it's been clicked... Or what plugins are and which ones to install... You end tearing your hair out.
Sure, you can get tutorials on sites like YouTube. But you have to know what you're looking for and then hope that the videos show you something close to the current version of Wordpress. Not a version or two ago where the menus and options were different.
From The Desk Of James Reilly

WordPress is the choice of serious Marketers online. Master The Beast and Set Yourself FREE!
Wordpress is the ONLY Platform that I recommend as a Marketer. Wordpress is so versatile in what it can do for you and your Business.
Whatever route you take online you can setup a Wordpress System to cater to your wants and needs.
With WordPress You NEVER Need To Hire Another Person To Make Updates and Edits For you!
There was a time when you had to hire someone to add page, update a page and they charged you a fortune. Now with the power of WordPress many Maketers and Home Base Business Entrepreneurs are finding that it is Easier than they thought.
I'm offering this product to make YOUR Life Easier in the Long Run....

WordPress Video Tutorials!
Get It Right - Installation Training
Video 1

takes you through the pre-installation process of choosing a user name that isn't the default "admin" - which is loved by hackers everywhere as it makes their life so much easier. It also shows you where to get a completely random password generated that will keep your site secure.

Video 2

has two versions. One for installing Wordpress using

Fantastico

and the other using

Softaculous

, the two most popular "one click" installation routines used by most web hosts.

Video 3

shows you how to update anything that the auto-install has missed. Automatic installation routines are often behind the time with their releases and this video shows you what to do when this happens. It also shows you all the changes that you need to make in the default Wordpress installation in order to keep things neat and tidy, ready for when you start posting.

Video 4

continues with some more settings changes and also talks about the initial appearance of your new Wordpress

blog

and removing some of the unnecessary widgets that are installed by default.

Video 5

goes through the installation of the 9

plugins

that I automatically add to every new Wordpress installation. Everything from a contact form through to

Yoast's

SEO

plugin

and lots of others as well.

Videos 6, 7 and 8

show you in detail how to configure the

plugins

so that your site operates at its best. Each of the

plugins

is covered in turn and you're shown where to find the settings, which ones to change and which ones to leave alone.
If you're supporting customers on their Wordpress installations, the last 4 videos will save you lots of time and effort!
Videos 9 and 10

show you how to make a post in Wordpress. Including adding a picture and a "more" line so that the whole post isn't treated as duplicate content.

Video 11

does the same but for Wordpress pages instead. It also explains the difference between posts and pages, what you'd use each one for, how to change their order in the Wordpress menus and how to remove pages from the menus without removing them from your site.

Video 12

gives an overview of Wordpress themes, where you or your clients can find them and how to install a new theme.
In total, these videos run for over 68 minutes of detailed instruction. They are split into individual videos so that you don't have to remember where a particular part of the training was in an hour long video - if you've ever tried to scroll through a video to find the right place, you'll know this is close to impossible to do.
There's also a PDF which gives you the names of the plugins used so that you don't have to take notes during the videos.
"And you can get all this for less than the price of a cup of SlimRoast coffee!"
Whats the catch? Well there is none. I just think that if you are going to run a buisness that this is one aspect of it that you should learn.
Many times I have been contacted by people on Facebook about Failed Setups, Feeling Scammed etc. I'm not talking about a few dollars here and there. People are charging $1200 - $1800 and not doing a very good job. The more you learn your skills the more secure in your ability to get a Good Quality Service from someone.
Wordpress changes all the time. However, the basics of it always stay the same. Once you learn the layout and what things do, you really never go wrong. So although this Video Training might show an earlier version of Wordpress you should still be able to follow along.
That is the beauty of WordPress. It really is a skill that you can use over and over again.
100% "Love It or Leave It" 14-Day
Money-Back Guarantee!
I am so sure that you will love WordPress Video Tutorials that I am offering an unconditional 100% money-back guarantee.
If you are not completely satisfied with your purchase, simply notify me within 14 days and I will refund your money, in full, with absolutely no questions asked!
That's 2 Weeks to put this Video Training Program to the test! I don't think I can be any fairer than that.
You really do have nothing to lose!
The videos are broken down to easy to digest short training videos. They are perfect for when you want to just learn about ONE Aspect of WordPress without having to do the full course each time. They are brilliant to use as a refresher to help you figure out to do what you need to do.
These videos although sound like they are for the serious WordPress user they are broken down so that anyone can learn them. No Fluff Pure Information and Direct Answers to your questions.
HOw to change the look of the site by changing the theme, how to update the functionality of the site by adding plugins and activating them.
Invest in our Video Training today! You can get instant access to life-changing information for yourself - TODAY!
Here's How To Order In 3 Easy Steps!
1. Click on the Buy Now button below to proceed to checkout. Simply enter your details as you normally would when buying anything online.

2. Click on the 'Complete Your Order' button after payment. This will take you straight through to our secure download page.

3. Download and Take Action! It couldn't be easier! You'll have instant access to your Video Training straight after payment even if it's 3:00am in the morning. That's the beauty of the internet, always on, always there! And should you need any further assistance, we always online to help.
So go ahead, proceed to the form below, agree and understand the terms and order in complete confidence and we'll see you on the inside!
100% Risk-Free
NO-Risk Acceptance Form!
Yes! I'm definitely ready to grab my copy of WordPress Get It Right.
Yes! I understand that your videos are NOT available in the shops and can only be bought online which I'll get instant access to after payment.
And Yes! I completely understand that I'm backed by a full 100% satisfaction guarantee! If for any reason I'm not happy with the quality or value of what I got, I can ask for a refund with a simple email!
On that basis, let me place my order below...
Normal Price $49.95
Buy Now For Only $19.95!!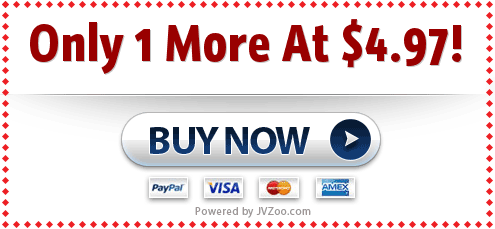 James Reilly
P.S. Remember, your success depends on having the right information and knowing how to use it. There's no magic bullet when it comes to learning something new!
P.P.S. And don't forget... this Video collection is NOT available in your local shop! At your fingertips, you'll finally have the information you've been looking for. And with our discount still on offer, NOW is the best time to jump in on the action!